Delicious meals with the best Le Perche has to offer
Gastronomy has been part of my life for as long as I can remember. I trained with the prestigious École FERRANDI and can offer flavoursome bistro-style cuisine concocted solely from seasonal and local produce, most of which comes from organic or sustainable sources.
BREAKFAST
BREAKFAST: This is included in the price of the guest rooms and is served in the dining area from 8:30am to 11am.
For breakfast or for brunch, it includes fruit juice (organic juice made from our own apples, freshly squeezed orange juice or cold-pressed summer fruits), a fresh fruit salad, different sorts of bread, 'homemade' jams or honey from Les Cadres Noirs, a local beekeeper, and homemade yoghurts or fromage blanc.
Then there are the eggs from our own hens (scrambled, boiled or fried), ham, cheese and the day's special, which varies according to mood and season – French toast (made from brioche), pancakes, waffles or cakes, for example.
To drink: Dammann green or black tea, coffee, hot chocolate, Pukka herbal teas.
Price when not included with a room: €13 per person.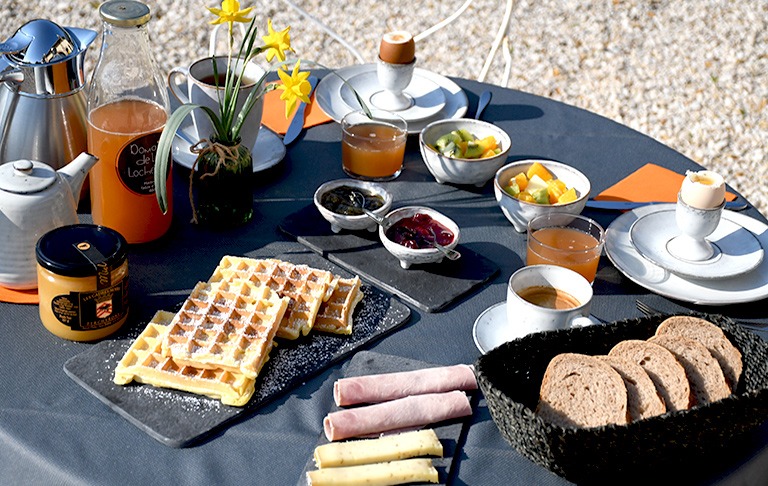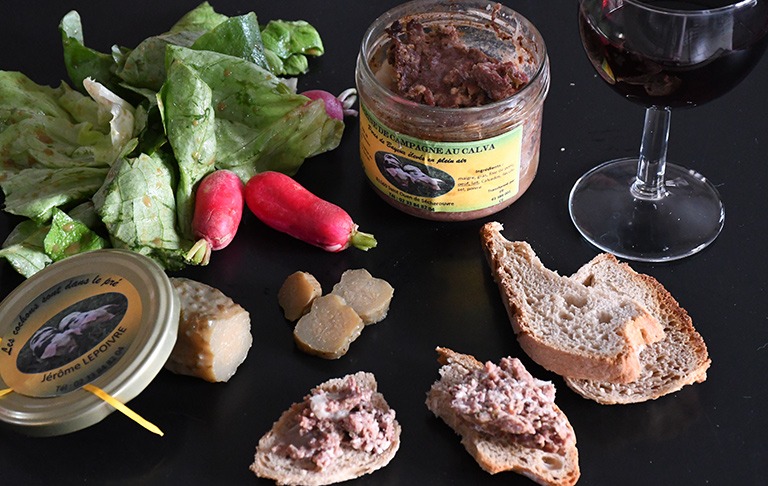 L'Apéro
A savoury selection to keep you waiting patiently for dinner!
Organic dried sausage or pork terrines from Bayeux pig farmer Jerôme Lepoivre, a medal winner at the 2020 international agricultural show in Paris.
Wines, beers and ciders à la carte.
Price: €10 for two, excluding drinks.
Gourmet Platter
Ideal if you arrive late on a Friday evening, our platters can also be served from Monday to Thursday evening if you book ahead.
The platter includes a salad or soup, depending on season, a savoury tart or a cooked meat and cheese selection with salad and a light dessert.
Wines, beers and ciders à la carte.
Price: €20 per person, not including drinks.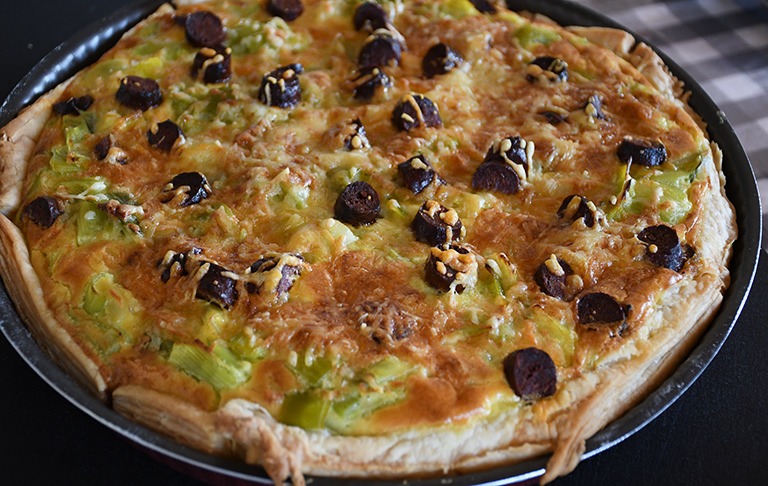 Evening Meal
Available on Saturday evenings only, to be booked 48 hours in advance, according to availability
Dinner: starter – main course – cheese – dessert – coffee, tea or herbal tea.
The menus respect the seasonality and are prepared with fresh and regional products. Most of them are coming from organic or sustainable agriculture.
Impossible for me to cheat with the "Homemade". You will be able to assist in the preparation of your meal and see me officiating in the kitchen.
Wines, beers and ciders à la carte
Price: €30 per person, excluding drinks.
Teatime
A "homemade" selection of pastries: a seasonal fruit tart, biscuits, gateaux or cakes, waffles or crêpes.
Coffee, tea, herbal tea or hot chocolate.
Price: €15 for two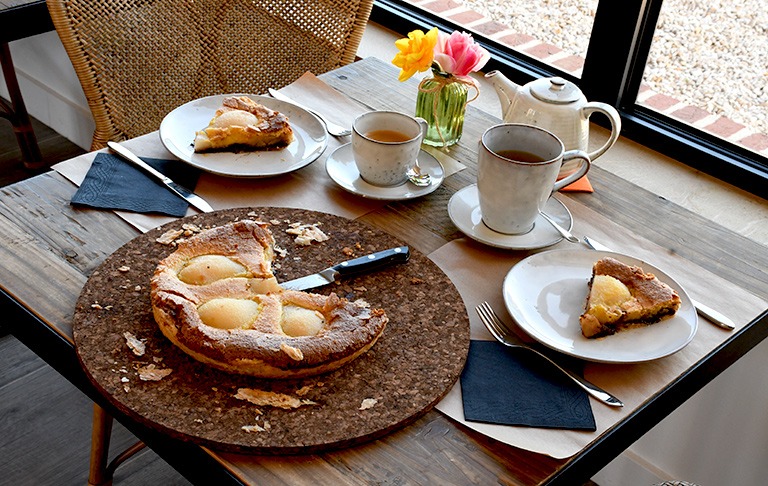 More pictures and recipes on Social Networks. Follow us !

CONTACT
DOMAINE DE LA LOCHETIÈRE
Sylvia & Yann MEREL
Lieu-Dit La Lochetière – NORMANDEL
61190 Charencey
Tél. +33 (0)6 13 99 10 38
sylvia@lochetiere.com