Domaine de La Lochetière : the ideal destination for a weekend of rest and relaxation, and easy to reach from Paris !
Weekends are made for taking it easy and recharging your batteries. It's also the ideal time to reconnect – just the two of you, or with family and friends – to enjoy some special time together enjoying the simple things in life.
And Domaine de La Lochetière is the ideal place to do that!
Put that workload aside for a couple of days: once you arrive in Le Perche, it's time to relax and unwind.
Things to do at Domaine de La Lochetière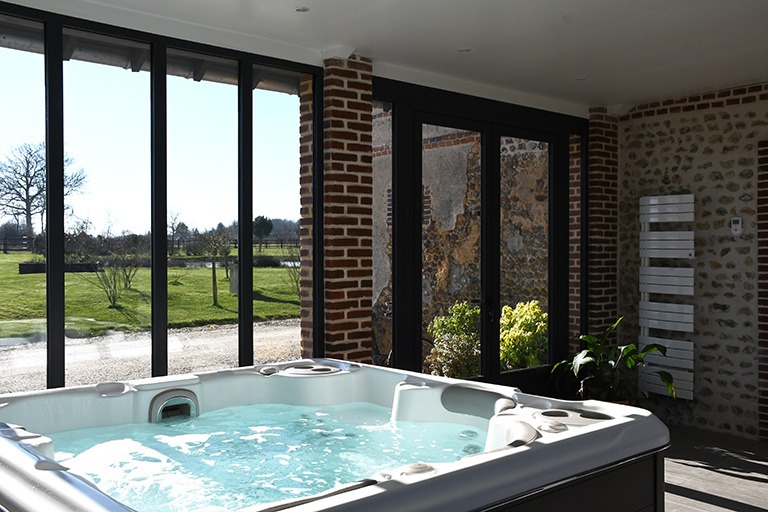 Jacuzzi:
Our jacuzzi is in a sunroom set apart from the guest house and bakehouse. The crystal-clear water is treated using active oxygen and is 37°C in winter and 35°C in summer. Relax and enjoy the view over the garden and admire our Percheron mares in the meadow. This is a great chance to truly unwind, which is why children under 14 are not permitted.
Price and terms of use
Prices and terms of use of the jacuzzi
A one-hour spa session is included when you book a room. Additional sessions can be booked and are invoiced €20/hour per person.
See the rules of use.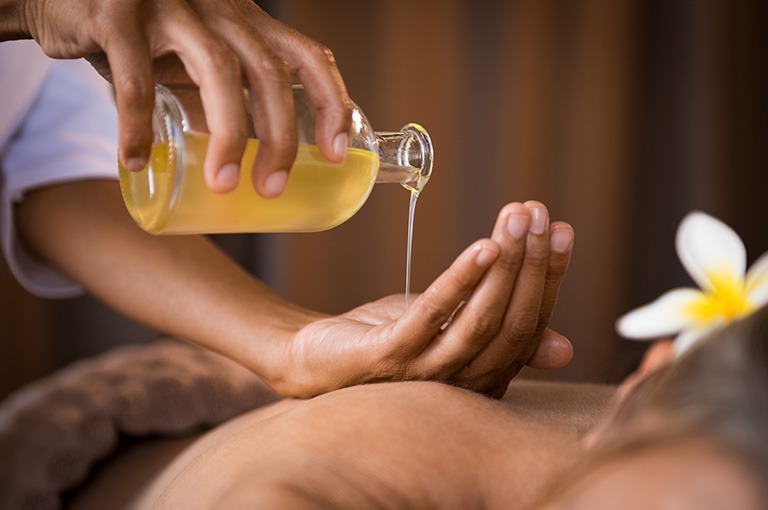 Relax by booking a solo or duo well-being massage with our professional therapists Isabelle and Patrick 
Rates and Booking Conditions
Full-body massage: duration – 1 hour/ €85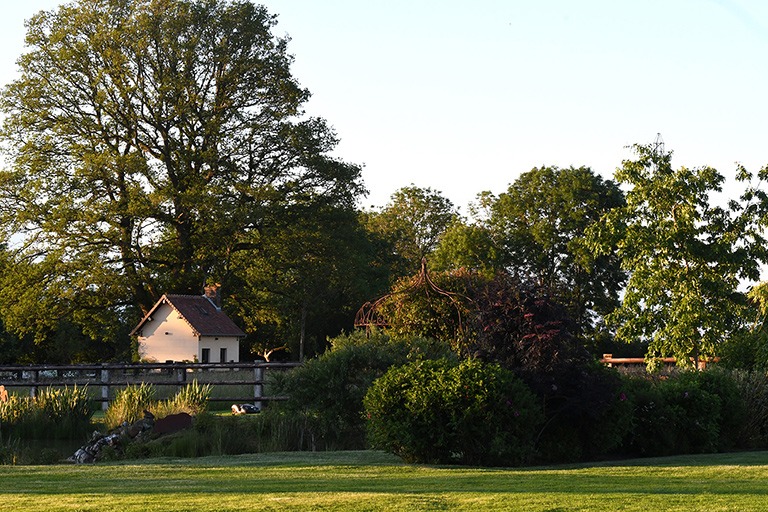 Simply Lazing – Slow living in Le Perche
At Domaine de La Lochetière, you are free to roam around our landscaped grounds. Enjoy a gentle stroll, observe the prolific wildlife, listen to the birds, chat to the horses or nearby cows, and sip on a soft drink on the patio or in a corner of the garden.
There are games available for the more active among you – pétanque, badminton, Mölkky and more.
The bookshelves contain an eclectic range of books along with board games and art therapy books. In winter, sit and read by the fire, or in a quiet spot outdoors in summer.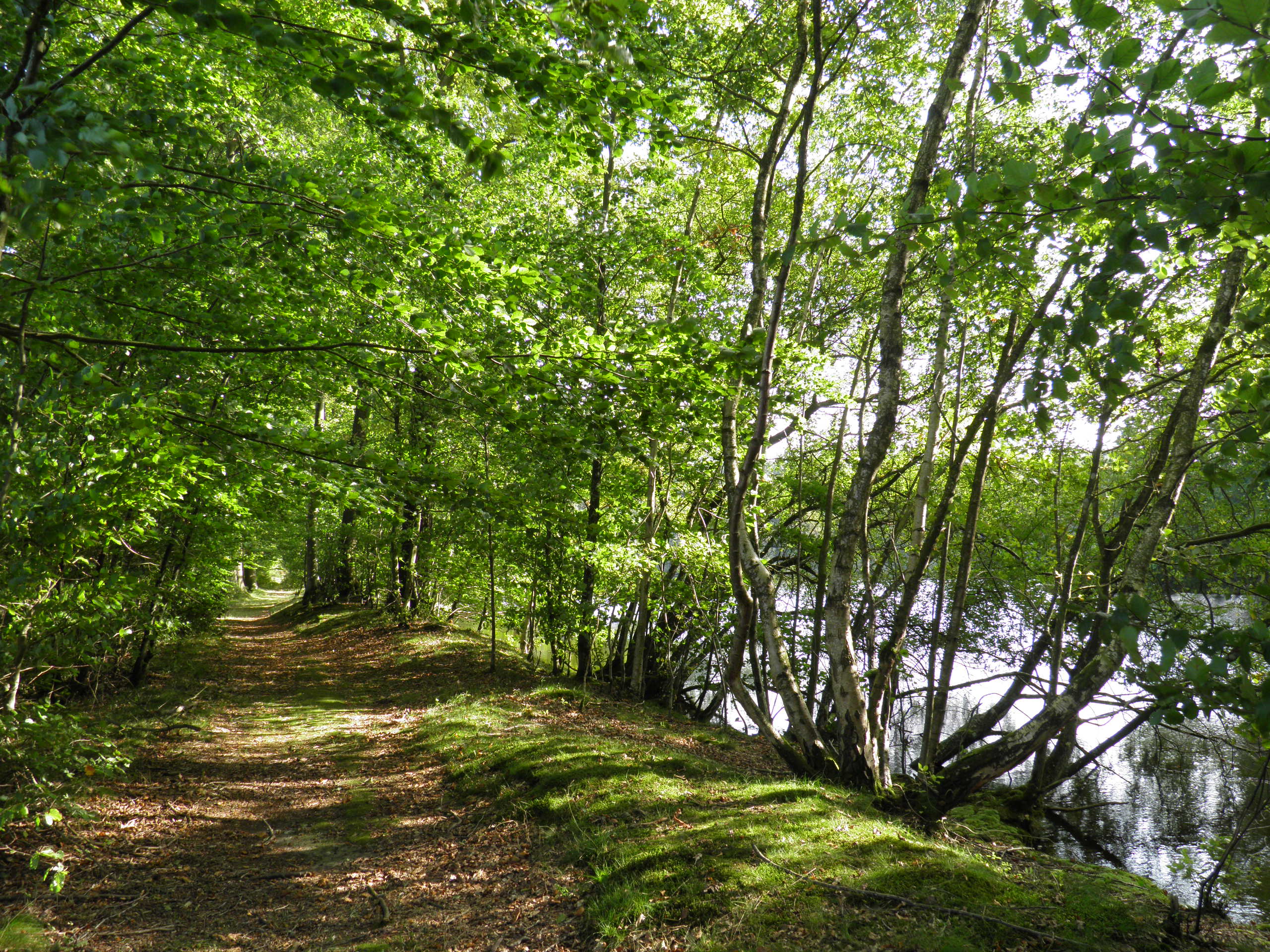 Hiking or cycling
situated on the edge of the Perche forest and near the GR22 hiking path, Domaine de La Lochetière is the ideal starting point for a ramble or a bike ride. Enjoy a walk in the forest or follow one of the many walking trails.
We can also lend you bicycles, free of charge.